27 / May / 2022
Everything You Need to Know About Indian Weddings
This article explains everything about Indian weddings (ceremony, reception, entertainment, and more.)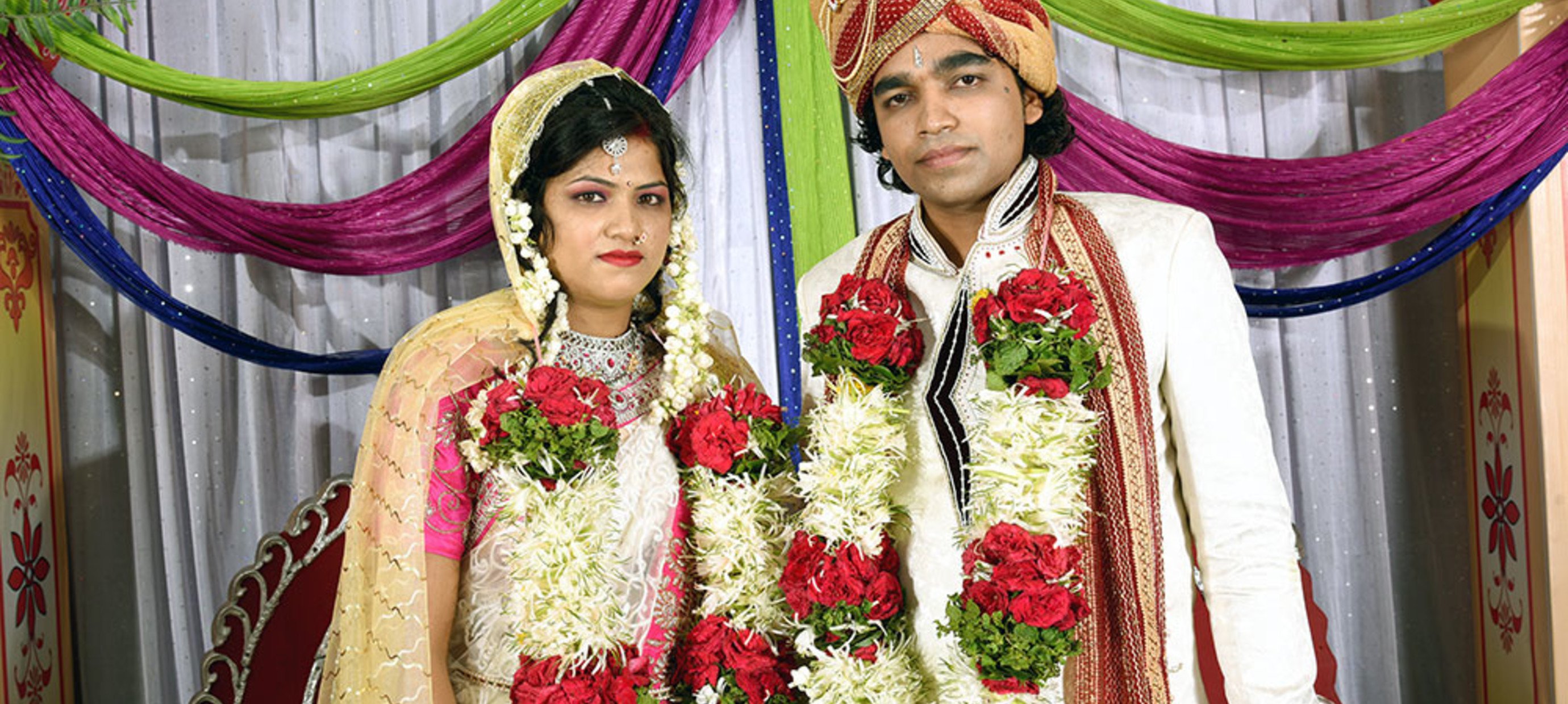 Have you got an Indian friend getting married soon? You might want to refine your Indian culture knowledge in a quick read. This article explains everything about Indian weddings (ceremony, reception, entertainment, and more.) Please read this blog until the end to become a guru in Indian wedding culture.
Introduction:
 What is an Indian Wedding?
An Indian wedding is a series of rituals and ceremonies over several days. It starts with the bride and groom's engagement, followed by the sangeet ceremony. The next day, the groom's family visits the bride's house for a formal introduction to her family.
After this, there are two more ceremonies - Baraat and Mehendi - before the final day of the wedding, when both families come together in a grand celebration.
The New York Times article mentions that "the average cost of an Indian wedding can range from $30,000 to $60,000". This cost includes all expenses such as food, venue, decorations, and clothes for family members.
Indian Wedding Ceremony Traditions and Rituals
India is known for its cultural diversity, and many different rituals and traditions are followed in Indian society.
One such tradition is the Indian wedding ceremony. The bride and groom must follow certain rituals before being considered husband and wife.
The rituals vary from region to region, but a few common ones are discussed below:

The bride has to wear a red sari on her wedding day, considered auspicious in the Hindu religion.

The groom has to be dressed in a white dhoti with a turban.

The bride's father has to give away his daughter by handing her over to the groom in front of everyone at the ceremony.

After this, the couple will walk around a fire.
Indian wedding ceremonies are a spectacle of customs and rituals. Traditionally, the bride's family pays for the entire ceremony, and the preparations for the ceremony may take months.
The traditional Indian wedding contains several rituals considered essential to the wedding ceremony. These include:
The bride's family is expected to provide all the supplies for the wedding and pay for all costs associated with it

Dowry is given by the bride's family to the groom's family, traditionally in cash or property

A ceremonial bath called "sindoor" is applied to both the groom and bride by their respective parents

The groom wears a "mangalsutra" (a necklace) given by his wife as a symbol of marriage
Indian Wedding Reception Traditions and Rituals
Indian weddings are a time of celebration and joy, and it is also when the bride and groom are showered with love by their friends and family. The rituals of an Indian wedding reception vary from region to region, but some commonalities can be found in all areas.
In most parts of India, the bride is generally not allowed to see her groom before the wedding ceremony; this tradition is called "Kanya Daan" (giving away the daughter).
In Northern India, the bride attends a traditional puja ceremony before taking to her husband's house. In Southern India, the bride is welcomed into her new home by an elaborate reception called "kalasam." There is also a ritual where the groom's sister presents him with a sari. This sari is for the bride as part of the ceremony.
In Eastern India, there is an elaborate ritual called "bouquet-throwing" where all unmarried women at the wedding will try to catch bouquets from either their father or brother to show that they want to get married soon.
Indian Wedding Food Traditions and Rituals
One of the most exciting aspects of Indian weddings is the food. There is a lot to savor, from the vegetarian dishes to the non-vegetarian delicacies at an Indian wedding.
The food is not just a mere accompaniment to the celebrations; it is an integral part.
Tradition dictates that the bride should not eat anything before the wedding for a day or two. The food is served in three parts- breakfast, lunch, and dinner.
The first course is usually soup, followed by rice, lentils, and vegetables. The main course could be chicken or fish with a lot of spices.
It is common to serve desserts like halwa and jalebi at weddings.
Indian Wedding Entertainment Traditions and Rituals
The Indian wedding culture is an amalgamation of the ancient and modern. It is a time for family and friends to come together, celebrate the union of two people in love, and witness the celebration of marriage.
It is not just the bride and groom who are getting married, but the entire family. 
The bride and groom's family have to make sure that everything is perfect on this day, and they will do anything to make it happen. In India, various rituals take place during a wedding ceremony for both the bride and groom's side of the family.
The most important ritual for both sides is the 'Haldi' ceremony which takes place on the morning of a wedding. 
During this ceremony, every member of both families gets to apply turmeric paste onto their head and body and various other parts of their body with small cotton balls dipped in turmeric paste.
The bride is usually welcomed with a 'gulaal,' a mixture of a red powder, turmeric, and dry fruits. This ritual symbolizes the welcome of the goddess Lakshmi into their lives.
Many other rituals during an Indian wedding like 'Kanyadaan,' 'Dhokha,' 'Aarti,' etc. The bride's family members offer her to the groom's family by giving away all her belongings in exchange for a 'sari' (a long piece of cloth) and 'mangal sutra' (a necklace).
Final Word:
The Indian culture is rich in traditions and rituals. The wedding ceremony is one of the most critical events in an Indian's life, and it is a celebration of love, commitment, and family values.
In India, weddings are classified into two major categories - Hindu and Muslim weddings; Hindu weddings are more elaborate than Muslim weddings. We believe this blog tells you all you need to know about Indian marriage traditions, and now you're aware of their rich culture.
Indian Weddings | Blog Article | Carolina Soma | Greenville SC | All Rights Reserved.