16 / Mar / 2022
Traditional Wedding In White?
Blog Article on wedding dress traditions.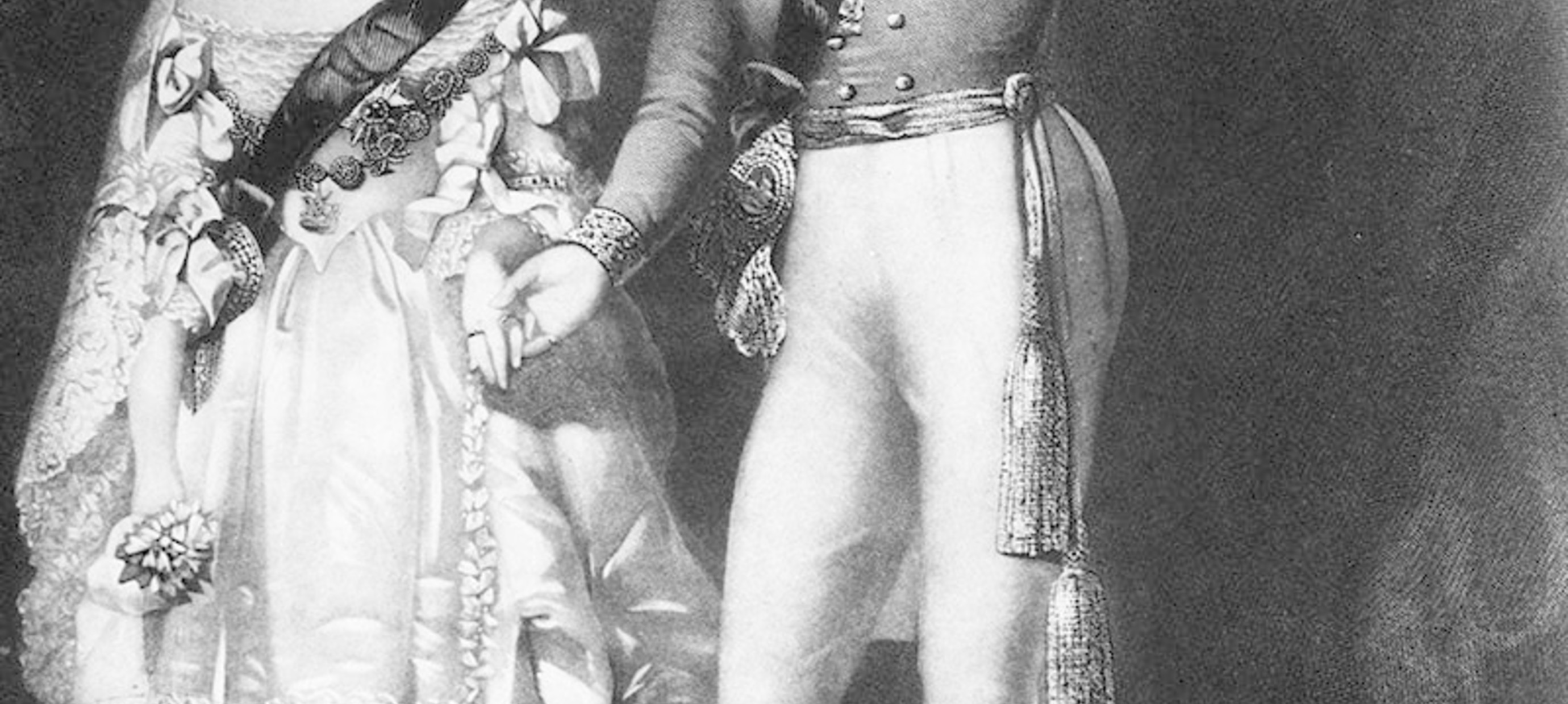 When walking into your local bridal shop, you expect to see white coating the walls, silver and gold beads glittering, and puffs of tulle on the racks. However, just a few hundred years ago, such a scene would have looked entirely foreign to the average bride. 
Keep reading to learn how European and American bridal traditions have started changing!
The White Dress
Believe it or not, the white dress seen on the traditional bride is not so traditional. Queen Victoria of England in 1840 made the long white wedding dress famous. She shocked everyone with what was called a plain gown. 
European and later, American history showed the wealthy wore mostly custom-designed dresses in luscious colors and adorned with family heirloom jewelry.
When Queen Victoria walked down the aisle, she opted for a white satin-style dress with lace instead of jewels or beads normally expected of royalty.
This statement of frugality was her promise to make wise decisions and not frivolous ones for the monarch. Victoria started a trend that would eventually bridge the gap between the wealthy and budget-conscientiousness of the average bride. While it remained family and socially respectable, a bride could wear her "Sunday best" instead of purchasing a gown for her wedding. Over the next century, the popularity of the formal white gown started growing. Traditional dresses were no longer only for the wealthiest but became standard.
Involving Traditional White Dress
The traditional white dress has continued to evolve to the present day. The 2010s brought a fabulous fashion trend of two-tone wedding dresses, with white or white-adjacent details over a darker beige color. Soft tones of champagne and blush have become popular after white and ivory for those wanting to maintain some of the tradition. Designers will sometimes offer black wedding gowns if the bride wants to make a statement against traditional expectations.
Wedding Veils
What is older than the tradition of the white wedding dress? Wedding veils. Wedding veils are still meaningful to different religions and cultures throughout the world. Some say that the ancient Roman culture was the first to use veils in marriage ceremonies. The Roman bridge was covered in fabric dyed with red pigments to deter malicious spirits. The practice started to interact with other cultural uses for wearing a veil. The Roman empire began to span incredible distances and significantly influenced people in the Middle East, Europe, and the northern parts of Africa. An ongoing tradition had survived in fluctuating popularity for the next few millennials. A bridal veil involves one or two layers of sheer tulle draped from the bride's hair. Most brides wear veils because it is part of their dream wedding outfit. Brides find it a necessary accessory instead of one that warns off spirits or hides her beauty from the guests. However, some brides use veils that have a religious significance, and for that reason, they may choose veils specific to their culture. Tradition is ever-changing, and brides are leaving veils behind. The boho bride will most likely wear a flower crown, and a fall bride may wear a bridal cape that wraps around the shoulders instead of a headpiece.
Traditional Wedding In White? | Blog Article | Carolina Soma | Greenville SC | All Rights Reserved 2022