Carolina Soma - 20 / Aug / 2021
A Brief History of Proms
A Brief History of Proms Blog Article.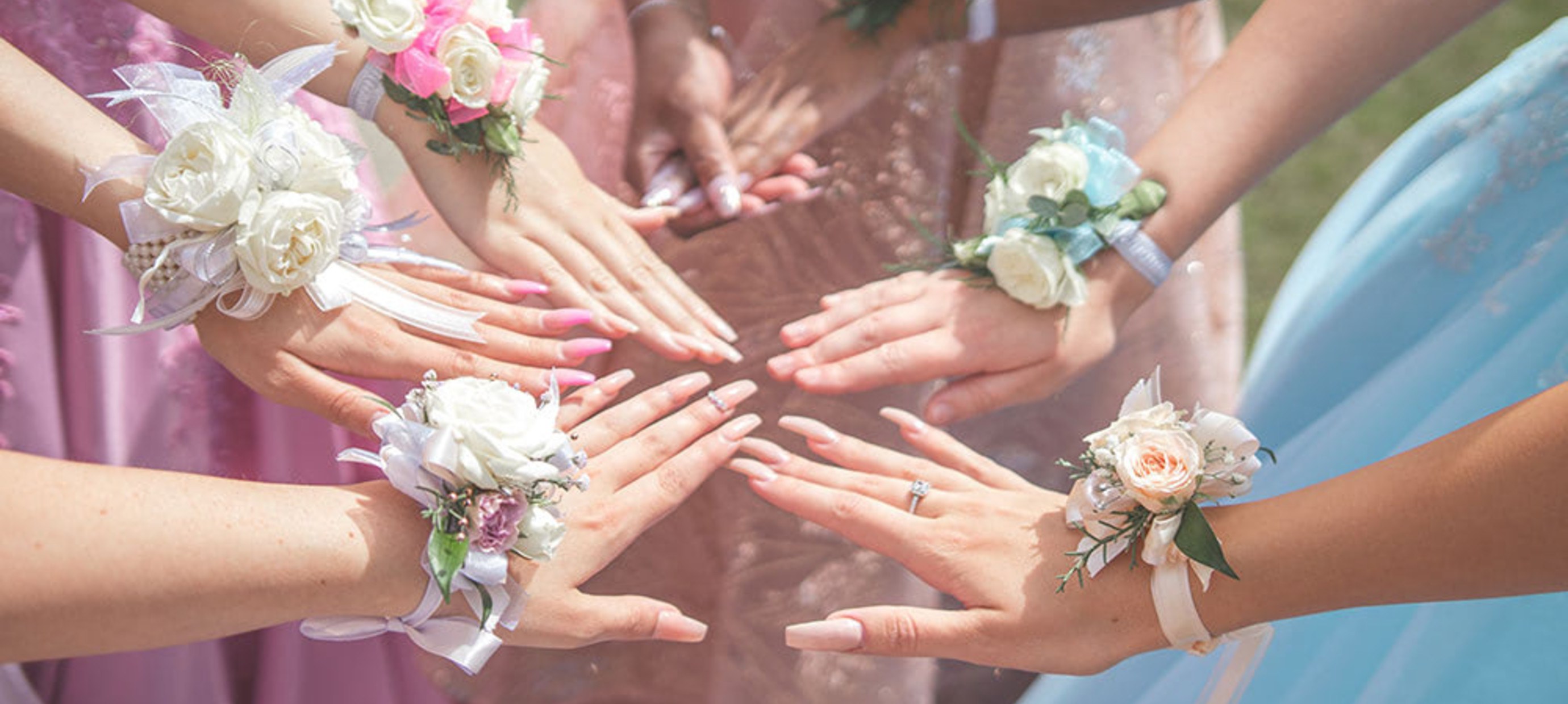 A Brief History of Proms:  Proms are an American tradition that goes back to the 19th century. Though our proms today look very different than those original proms, the concept of students getting together and dressing up in their very best dresses and tuxes remains constant. Proms have an interesting history and a dense cultural significance, but where did it all start?
Early Proms
Proms began with the coed parties and banquets of the 19th century to formally introduce up-and-coming adults into society and promote social etiquette and good manners. Think of it as we think of modern-day debutante balls, with the white gloves and all! Prom is shortened from the word promenade, which means a "formal introductory parading of guests as a party" as per the dictionary.
Proms started as events just for graduating classes, but today we see proms held for both juniors and seniors in high school. Most of the time, there are even sophomores and freshmen in attendance invited by upperclassmen.
Where are Proms Held? 
Traditionally, proms were always held in the gymnasiums of schools. Still, in the post-war economy of the 1950s, we saw a surge of dances being held in fancier locations due to a stimulated economy and more education funding. The fanciest prom ever was held in the White House and was hosted by Susan Holton-Arms, President Ford's daughter.
Today, there is a mixture of venues for proms. Some schools still hold theirs in gyms. Some rent out hotel ballrooms and country clubs. Funding is the primary reason for the different venues, and private schools tend to be the ones who lean towards keeping the prom closer to its debutante roots.
Prom Dress Code
Proms are formal events, and everyone gets out their best dresses for the occasion. Traditionally, men would wear suits, and women would wear beautiful long dresses. Today, there are fewer long white gloves and more bright, fun gowns, but one constant remains despite all of the change.
Proms are an occasion for you to pick something comfortable that makes you feel good about yourself! Whether that is a short dress, a long dress, a tuxedo, or a button-up shirt, prom is your day to feel like the beautiful person you are.
Cultural Significance
You can't mention the history of the prom without being aware of the cultural impact they have had. While today the push towards equality and inclusion is more prominent, it hasn't always been that way.
In 1994, a principal in Alabama threatened to call off their school's prom if interracial couples showed up. A Mississippi school district canceled their prom instead of allowing a lesbian student to bring her girlfriend as her date, even though the first same-sex couple attended prom together in 1979 in South Dakota. For a while, these marginalized groups just avoided the prom altogether. But then, we saw a shift.
People are resilient, and equality and representation within proms have a long way to go, but it has come a long way. We now see openly gay couples attending, transgender prom queens, and students of all ethnic and racial backgrounds.
This progress is meaningful because every student deserves to attend their prom and have a great time!
Prom is a time-honored American tradition that many students look forward to year after year. If you're attending your prom soon, we'd love to help you on your dress search to find that one that makes your eyes sparkle and your heart flutter!
A Brief History of Proms | Blog Article | Carolina Soma | Greenville SC| All Rights Reserved | Aug 2021