Carolina Soma - 24 / Mar / 2021
How To Find The Best Wedding Planner
Blog article on picking a wedding planner.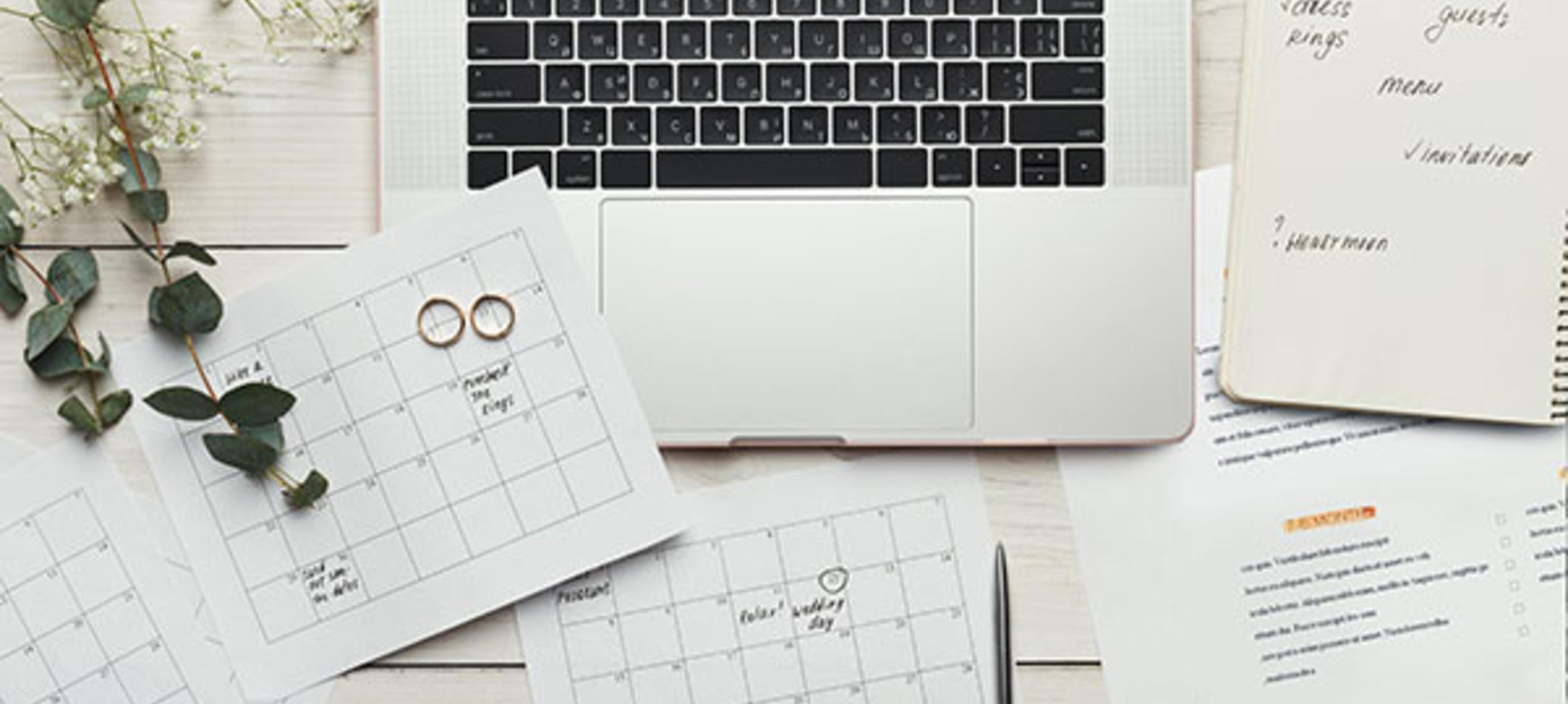 Planning a wedding is something quite intense.
You have to think about your priorities. You have to believe that you are special and deserve the best Bridal Dress, outstanding food, perfect photography, excellent location, resulting in the ideal wedding that you would cherish all your life.
If you are from South Carolina, you must be aware that hundreds of wedding planners are out there.
But it is not a decision that you can make randomly.
Walt Disney once said that to be different from the others, it is essential to think, second to believe that you can do it, third is to dream, and finally, Dare!
We believe in this motto. It can solve many important matters in one's life. And planning a wedding is one such event that needs a lot of careful planning and works and relentless efforts to have the perfect wedding.
For a crucial matter like this, when there are so many wedding planners out there, choosing the best is next to impossible. Each of them offers something unique, and the more you research, the more confused you get.
So, let us take you through a simple guide that can help you find the best wedding planner for your upcoming event.
Take a deep breath before you get going!
This is important! You have to relax and first THINK about everything that you want at your wedding.
Make a list of the things you want, like bridal dresses, tuxedos for the groom, wedding venue, the type of food you want to serve to your guests.
Then think about the number of guests you would like to have at your event.
Your priorities should be to finish your homework before anything else.
Start your planning ahead of time. Please do not make it a last-minute thing.
Start with your budget, and then plan further.
Think about your budget, and then research all the wedding planners in your vicinity that provide their services and still come in your budget bracket.
Ask around and check out with your friends and family who may have taken the help of a wedding planner. Ask them about their services and if they were helpful or not. Start ruling out the wedding planners from your list.
As mentioned above, your list of wedding planners will get narrowed down to some extent by adding all these filters.
You can now take some help from each wedding planner's online reviews and continue asking around to narrow down your list further.
Check out their professionalism.
You can do that very easily.
Suppose you now have three wedding planners on your list, out of which you want to choose the best suitable wedding planner for your event. So, it would help if you now tried to research their presence on digital platforms. Check out their websites and try to contact them. See how responsive they are.
Ask them questions and see how they help you with your queries. They may sound too enthusiastic, or they may be too dull and unhelpful. These things will help you understand how their work ethic may be and how professional or unprofessional they may be.
You can guess many things by interacting with them, such as how they voice their opinions, how they listen to you, etc.
You do not want someone who will not listen to you, and you don't want a planner who will not be interested in knowing your preferences.
These are essential things that you need to prioritize, otherwise, you will never be able to stop worrying about your wedding planning, and then, you will not be able to enjoy your special event.
A crucial thing to remember is the wedding planner must be able to provide your details and relevant information about where to buy the best bridal dresses from, about all the shops in South Carolina  where you can look for a wedding dress, and all the necessary accessories related for your bride and groom needs.
A personal meeting is mandatory.
Many a time, people sound amazing over virtual communication. But that does not make them perfectly suitable for you.
You must arrange a personal meeting with your prospective wedding planner.
Meet them at their office and try to look around and see how they function.
Request them to show you their props, pictures of past successful events, etc.
Ask them all the right questions.
Discuss the money with them without any hesitation. You have to be very clear and upfront about everything because it is your event and your budget. You have to think about everything.
Check the contract carefully.
Once you have decided and have chosen your wedding planner, now comes the time to sign the contract.
Like every other contract in life, you must read this one very carefully too.
Add in any clauses that you feel are necessary or will give you an advantage.
Check out all their points too, and question them about something you do not understand.
It would help if you asked the wedding planner about all their services and what all their services entail. This will help you understand them better before signing the contract, and you will also be able to avoid getting any unpleasant surprises during your wedding!
Only sign the contract when you are delighted.
Make sure to take a friend or a family member with you so that there is a witness from your side also.
If there is a clause for an advance payment, make sure you have all the receipts in your hand.
Be aware of what matters to you at the end of the day
Last but not least, try to settle for the wedding planner whose personality matches yours. They will be able to think from your perspective than in another way, and they will also be more adaptable and responsive to your ideas.
If you are satisfied with your wedding planner by the end of the service, give them the recognition they deserve. Help in their marketing, give them their due credits, give them an excellent social and online review and make referrals to them when asked who you used for your wedding.
Conclusion
No one is flawless or without any problems, but there is always someone out there who suits you perfectly and fits the bill in the best possible way.
While searching for a wedding planner, your aim must not be to find the best wedding planner, but you must find the wedding planner who suits you the best.
Your wedding planner is supposed to take away your tensions, and once your contract is signed, they shouldn't give you challenging time but only help.
You are the one who needs to be relaxed on your big day, and the perfect wedding planner is the one who can provide you that kind of mental peace and relaxation.
How to Find the Best Wedding Planner - Blog Article 3/25/2021 Carolina Soma, All Rights Reserved.