20 / Jun / 2021
Low-Cost Honeymoon destinations.
Planning a wedding is exhausting and expensive, let's face it. And after all those months of long hours, venue tours, and meetings with your vendors, the last thing you need is to plan your honeymoon and add more to the bill.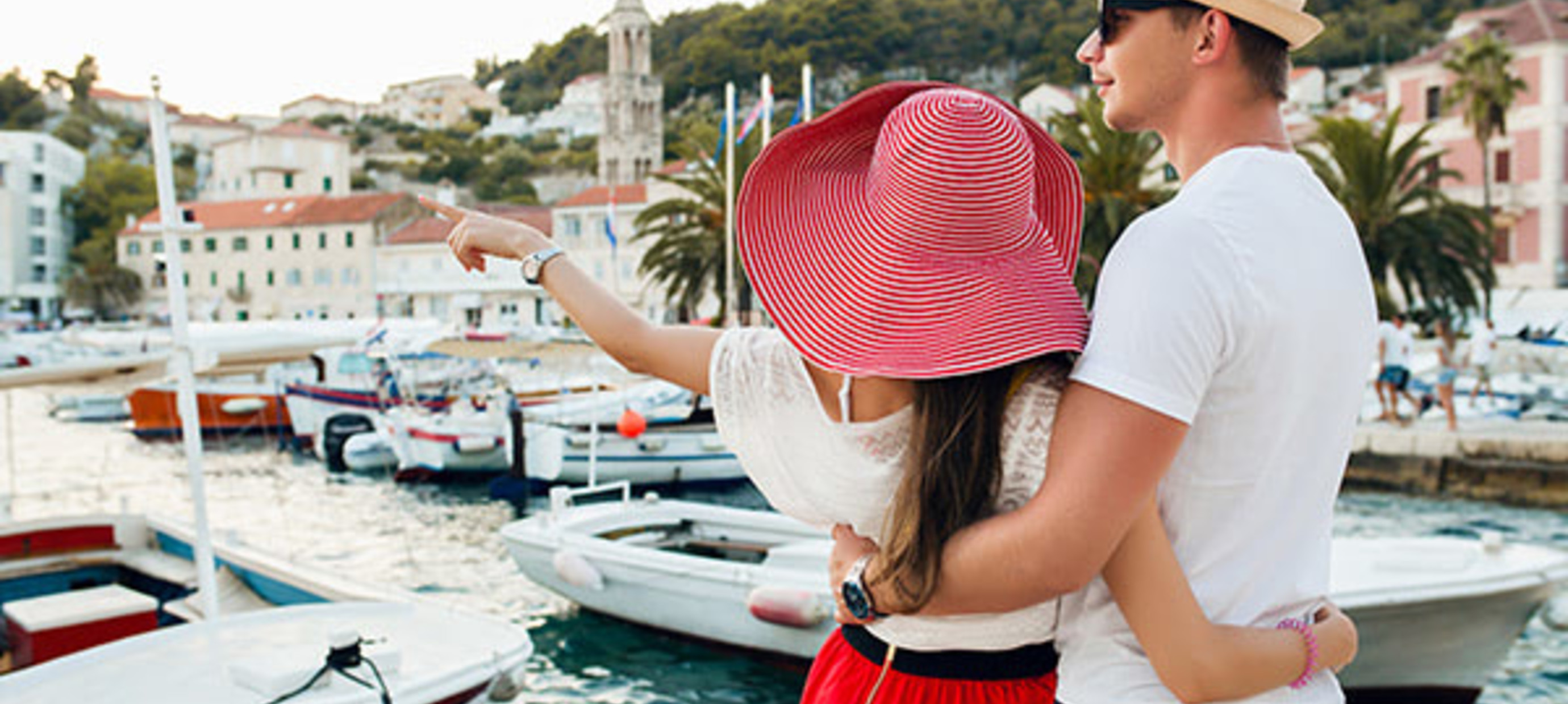 Planning a wedding is exhausting and expensive, let's face it. And after all those months of long hours, venue tours, and meetings with your vendors, the last thing you need is to plan your honeymoon and add more to the bill. But we have some excellent news for you to cheer up. Having a fabulous honeymoon doesn't mean you have to break the bank.
Yes, we all know about the typical destinations with expensive flights, accommodation, and food. But the world has over 190 countries, and many of them are both magical and budget-friendly. Plus, who wants to see yet another Paris honeymoon? So give yourself a break and enjoy the newlywed phase at one of the following low-cost honeymoon destinations. 
Riviera Maya, Mexico. 
Mexico is known for its diverse natural destinations, especially for having some of the most beautiful beaches in the world. It is an ideal destination for every couple; you can lay on the sand and have a quiet stay, you can enjoy the vivid nightlife and delicious typical cuisine, or you can go out and explore Mayan ruins. 
Riviera Maya offers many all-inclusive resorts where you will find the best beachfront seats and service. White sand beaches and turquoise water surround the area located south of the busy city of Cancun. Playa del Carmen is a trendy place to stay or visit; if you are looking for a relaxed and ancient setting, visit Tulum, where you will find Mayan ruins, and Akumal, a turtle sanctuary. 
Pro tip: if you are not into crowds and parties, we recommend you avoid spring break. Any other time of the year you will find great deals and a calm atmosphere. 
Lisbon, Portugal. 
If you are looking for a European adventure, but you want to stay away from the typical destinations, you need to head south and visit Portugal. Located on the Iberian Peninsula and bordering Spain, this country is filled with history; most of its architecture dates to the 1500s. 
The cobblestone streets and breathtaking sunsets will steal your heart. If you enjoy old neighborhoods, you will find medieval castles and old fishing villas. Belem tower is a popular destination, a 16th-century building that served as embarkation and disembarkation point for the world-renowned Portuguese explorers. 
Pro tip: do not miss the culinary experience of seaside restaurants; fresh seafood is a must for visiting Portugal. And if you wish to explore more than Lisbon, you can rent a car for as low as $20.00 per day. 
Bali, Indonesia. 
An island with magnificent natural surroundings and experiences for every budget. You can enjoy a spiritual retreat or a busy nightlife. Bali offers many resorts with privileged beach access. Head to the city of Kuta to experience the nightlife. And if you are more into relaxation, Seminyak is a popular resort town where you can still find nightlife while enjoying the natural surroundings and beach lounging. 
Some of the activities you can enjoy while visiting Bali are yoga classes, cooking classes, surfing, museum visiting, and even horseback riding. The magic of Bali is that you can book a five stars hotel, enjoy a top-of-the-notch service, have a luxurious visit to the spa, and even splurge on a fancy dinner for less than you usually spend at home.
Pro tip: Rent a scooter to drive around small towns; it will save you money and time. For greater distances, try to find a driver along with a tourist group, it is cheaper, and you will see all there is to see. Also, bring cash since many businesses do not take cards. 
Kauai, Hawaii. 
A destination for adventurers, if you want to spend your honeymoon exploring natural settings with your bride or groom, you are in for a treat. Kauai is known as the garden island of Hawaii, and there is a big reason why. Here you will find a tropical forest covering most of the island surface, amazing cliffs around the coast, and a ton of activities to experience. 
Activities include snorkeling, water sports, hiking unbeatable trails, ziplining, and nature watching. And as wild as this island appears to be, you can still find comfortable and luxurious accommodation since it features many oceanfront resorts. And if you are looking to save a little and stay in touch with nature, you can find great deals on secluded properties across the island. 
Pro tip: spring and fall are considered low season; you will find great deals on accommodation and fewer crowds. 
Costa Rica. 
Located in Central America, this rainforest paradise with coastlines on the Pacific and the Caribbean is perfect for those who enjoy nature and new experiences. Costa Rica offers you both a relaxed and active honeymoon, and the best part is you will find budget-friendly options all over the place. 
This country has natural diversity; you can find forests, volcanoes, beaches, hot spring waters, and incredible national parks. Speaking of which, you should not miss the Monteverde Reserve, where you can zipline through the rainforest and watch capuchin monkeys hanging around the place. Sea creatures are also regular; you can watch dolphins, migrating whales, and sea turtles. 
Pro tip: eat local. Hotels offer many options for your meals, but you want to experience the local cuisine and save some money. 
Your honeymoon does not have to be an expensive and luxurious trip; after your wedding comes many other spences related to your new life. Therefore, organizing a low-cost honeymoon is always possible. All you need is your partner by your side, and of course, some flexibility to keep an open mind. Remember, the best memories are experiences, and sometimes the best adventures happen where you least expect them, like your backyard or an unknown place in the world.
Low-Cost Honeymoon Destinations Blog Article | June 20, 2021, | Carolina Soma | All Rights Reserved