Carolina Soma - 08 / Apr / 2021
Wedding themes and bridal styles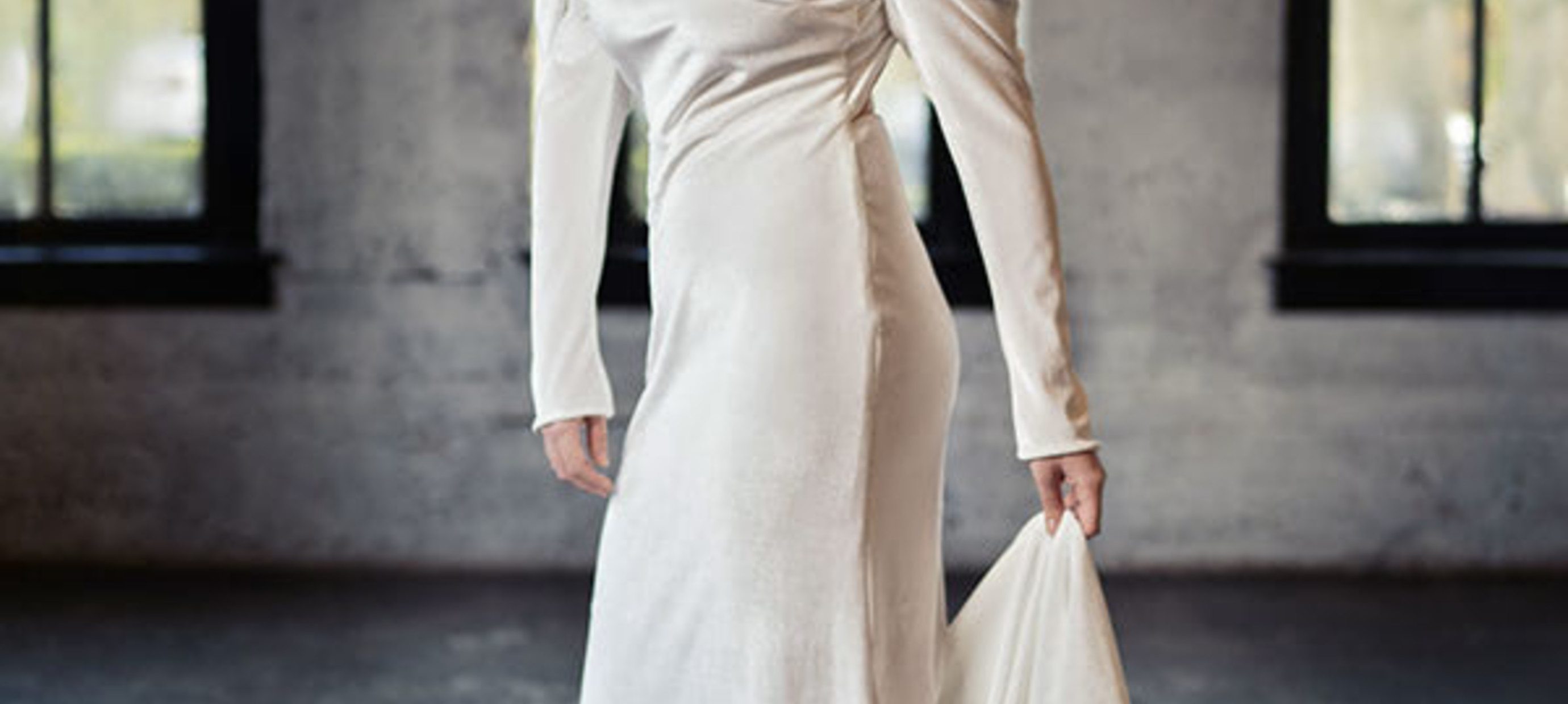 When your wedding plans begin, there are a couple of crucial decisions to make. First, you must establish a budget, then determine the size of your event, and before heading to find the perfect venue, you need to have a clear idea about the aesthetic you pursue for your wedding. 
Many brides have it all figured out, from their dreamed wedding dress to the color of the napkins. But if you do not fall on that group and find it hard to choose a suitable theme for your big day, there is nothing to worry about. We have gathered the most popular wedding themes and bridal styles that match perfectly. Keep reading to find more inspiration. 
Classic or Romantic

 
This is the most popular wedding theme and is a timeless style that incorporates a light color scheme, a traditional but minimal décor, and many delicate details. A classic style will never look outdated; your wedding pictures will look beautiful hanging on your walls for decades. 
It would help if you focused on light tones, ivory, pearl, white, green, and black suit perfectly for a classic style. If you want to add color, stick to one tone, and incorporate it in small amounts. Neutral tones should be everywhere, from your tablecloths to your florals. Ivory garden roses and greenery are ideal for a traditional look. 
Classic bridal beauty reflects in a simple but elegant form. Silhouettes like ball gown, a-line, princess, and trumpet are some of the most representative styles. Fabrics like tulle, chiffon, organza, lace, and satin will bring a traditional and stylish look. Have your hair and makeup applied as naturally as possible, and add small accessories that match your neckline and overall aesthetic. 
Rustic or Bohemian 
Outdoor and nature lover couples tend to choose this theme for their wedding. A rusticwedding usually happens in an outdoor venue, and you can adapt the decoration according to the surroundings. For example, if you choose a botanical garden as a venue, you can incorporate delicate florals to the tables and a light color scheme. Barns are beautiful venues too, depending on the formality you want for your wedding, you can have wooden tables and chairs and add floral hanging installations. 
Natural elements like wood, metal, burlap, lace, fresh and dried florals are characteristic of rustic and bohemian themes. They will be mainly on your decoration. For example, you can have a burlap table runner on top of your rustic wooden table and have centerpieces with local florals using glass or galvanized vases. 
Bohemian bridal styles became popular over the last couple of years, with silhouettes like mermaid and a-line. A boho wedding dress is flowy and lightweight, with details like long sleeves, off-the-shoulder, lace, and embroidery. Organza, tulle, and chiffon are the perfect fabrics to create an easy-going effect. Floral crowns and headpieces are a must. Natural hair and makeup suit perfectly a bohemian bride. 
Modern 
If traditional wedding venues or outdoor weddings are not your thing, you probably are a modern couple. Imagine saying I do on a rooftop surrounded by skyscrapers and city lights. Or how about an old warehouse repurposed as an industrial wedding venue. A modern wedding is simple, minimal, and unconventional. 
Unique wedding venues such as art galleries, old train stations, or rooftops are some options. Keep your decoration simple, with fewer flowers and more greenery. A personalized menu and drinks will wow your guests. Uncommon flatware tones like black provide a luxurious and industrial look to your tables. 
A modern bride usually wants to avoid the fluffy and princess-like style, preferring silhouettes that wrap the body and accentuate their natural waist. Necklines like boat, square, and halter look flawless. Often, modern wedding dresses are made from fabrics that provide structure like silk and organza. They tend to be simple, with little to non-details like beads, lace, and embroidery. For the modern and unconventional bride, a jumpsuit suits perfect.
Casual 
Casual weddings are increasing their popularity, with intimate celebrations being more common, the dress code has loosened its tightness. Weddings are celebrations of the love and union between two individuals, but they do not have to be glamorous affairs. You can choose to have a laid-back gathering where everyone feels comfortable and enjoy the moment. 
Outdoor venues suit a casual wedding ideally, and there is something special about gathering outdoors that makes the atmosphere more relaxed. You can host a casual wedding at a family property or find a wedding venue with outdoor space. Incorporate a tent if you worry about rain. It is always better to prevent those mishappenings.
If you are planning an intimate and casual wedding, the decoration should not focus on your event. You can go for a simple floral approach and even DIY, contact your local flower shop and ask about seasonal blooms, they will guide you, and you can place a couple of flowers in your vases around the place.
Casual Clothing 
Clothing can be a tricky topic. Make sure you specify how casual your guests should dress, perhaps you are thinking about the cocktail dress, and they show up wearing flip flops. Casual bridal styles include shorter wedding dresses, like midi dresses. Matching skirts and tops in white tones can do the work too. A slip silk dress with a cowl neck is the ideal casual but chick option. 
 Choosing a suitable wedding theme is an essential matter during wedding planning. The style you choose will determine many aspects of your event, from the venue to the decoration and even your bridal gown. We hope our recommendations help you choose the theme that suits your personality and vision. And remember that when it comes to your wedding, you have the final word, wear what makes you feel like a bride, even if that is a black dress.
Blog Article "Wedding themes and bridal styles" for Carolina Soma, Greenville SC. All Rights Reserved. 4/9/2021.