08 / May / 2021
Evening Gowns
Blog Article on the uses and styles of Evening Gowns.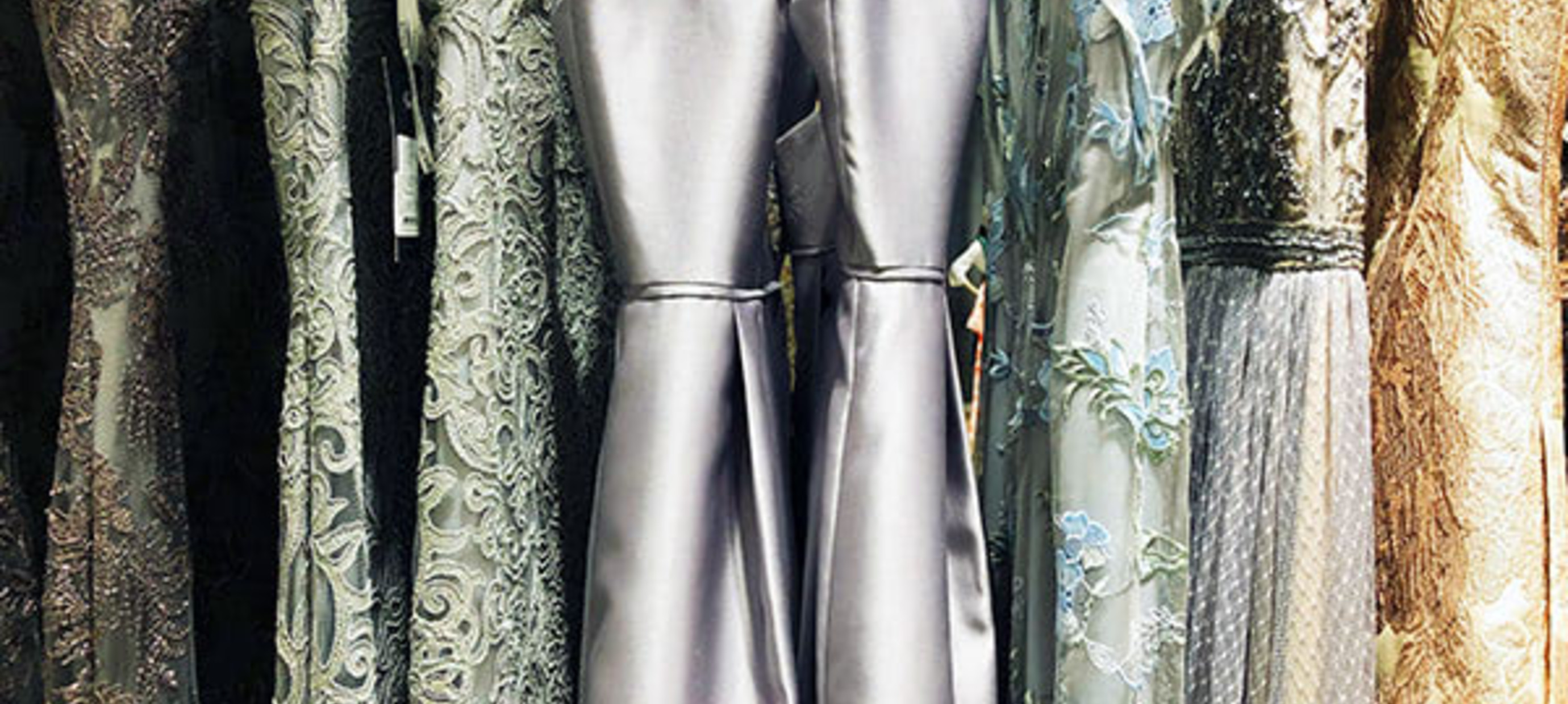 We all have been in that awkward situation where we doubt what to wear to a formal event, and if we do not know what the etiquette of the event means, things get more complicated. Not to worry, we have a complete guide for you to be sure you know how to dress for an evening event.
What is an evening gown?
Let us start by defining what an evening gown is and its characteristics. An evening gown is a formal dress worn for special occasions such as a formal dinner, cocktail party, opera, and formal wedding reception. Tailor-made gowns are usually worn only once, and then they can be displayed as part of a collection. Within the evening gowns, you can find a wide variety of dresses, depending on the formality of the gathering you are attending.
Evening gowns are intended to be worn only at night events. Two characteristics set an evening gown apart from conventional day dresses. First, the fabric, evening gowns are stylish and luxurious. They are made from materials like silk, taffeta, velvet and incorporate heavy decorations such as sequins, jewels, beads, and other embroidery. Secondly, the cut of an evening gown can be classic for a ball gown or modern and following the latest trends.
History of evening gowns.
Evening gowns were once a symbol of status and aristocracy; women would define their wealth based on the style and fabric of their evening dresses. They have always been the most luxurious pieces of clothing women wear, reserved for special social occasions. Satin, silk, taffeta, and velvet were the most exclusive fabrics and combined with lace, ruffles, pearls, and embroidery.
During the Regency Era, evening gowns were narrow, and the empire waistline was the most popular, along with short sleeves. The ruffled sleeves appeared later, drawing inspiration from the renaissance period. The Victorian Era arrived with wider skirts and heavier layered styles. Crinolines were popular pieces that made gowns fluffier.
Skirts narrowed again in the 1870s, the back of the skirt turned into the focal point of the evening dress. The Edwardian Era was all about sequins, and the gowns lost volume and layers. The 1920s brought a new and untraditional trend with shorter skirts and heavily sequined designs that left formalities out of sight for a while.
The great depression made gowns tone down, and they became more conservative pieces. But that would only last a couple of decades; when the 1950s came along with new designers that wanted to bring back the golden era of gowns, skirts were again feminine and full of volume, following and framing the natural waistline and dropping to the floor. Since then, we have seen a steady fashion with floor-length evening gowns in luxurious fabrics and narrow skirts. And you can find inspiration in all the above trends.
When to wear an evening dress?
There is a fine line between daytime and evening events. But the evening is considered to start at 6:00 p.m. so you can use that hour, as a rule, to decide if you need a formal evening gown.
Types of evening dresses.
Evening dresses include different lengths and styles, but they all are elegant and made from high-quality materials. You can choose any color, but the most traditional are black, navy blue, red, burgundy, and metallic colors.
Cocktail dress.
When your host specifies a cocktail dress code, you should not confuse the term with wearing any dress you find to be pretty within your closet. Cocktail dresses can be short as long as you find a flattering style and do not overexpose the neckline. They are made from high-quality materials and have a stylish and luxurious look. And you can also find knee-length dresses if short options do not suit your taste.
Since your dress will be fun and flowy, you can be playful with your accessories too. Add some color and unique shapes, make them stand out, you can incorporate a beautiful clutch and matching shoes. Since your dress will let your shoes show, pick them wisely and accordingly to your overall style.
Gown.
Known as formal dresses, they are floor-length gowns. Often wore for prom dances, formal weddings, and other formal etiquette events. These come in many colors, silhouettes, and necklines. They tend to have a fitted shape that embraces the body, and they feature both short and long sleeves.
Accessorize depending on how heavily detailed your dress is. For a dress with sequins, or embroidery you should prefer simple high heels. You can choose strap sandals or pumps. The same rule goes with your jewelry; keep it simple if you wear a patterned or shiny fabric.
Ball gowns
A gown fitted in the top until the waistline and then falls along with a voluminous and dramatic skirt. Princess, A-line, and empire are some of the most popular silhouettes for ball gowns. They are sophisticated and classic simultaneously and usually feature many details such as embroidery, metallic sequins, or beads. A ball gown is what you wear to a gala or debutante ball.
Ball gowns require you to wear the most luxurious and embellished shoes you can find. Simplicity is out of the question because you are wearing a princess dress, and you should accessorize accordingly. Find shoes made from a unique fabric with crystals, rhinestones, brooches, and so on. Your jewelry should also be a statement piece. Find a necklace, earrings, or bracelet that matches the neckline of your dress. 
Etiquette and evening gowns.
Well, now that you know all there is to know about evening dresses, it is time to determine when you are required to be a princess and wear one beautiful and flattering evening dress. Here are some examples of etiquette and events where you should show up with a floor-length evening dress.
White tie
A white tie event requires you to wear a floor-length ball gown without an option. Since it is the most formal dress code, you can also incorporate opera-length gloves, fancy jewelry and match your hair and make-up to be the sleekest and traditional as you can.
Examples of events: opera, galas, government events, weddings, fundraiser events.
Black tie
The most popular dress code for formal weddings, slightly less formal than white tie, you can wear a floor-length gown or a classy and dressy cocktail dress, depending on the venue. If you have doubts, always ask your host. It is better to ask than to feel over or underdress.
Examples of events: dinner parties, weddings, charity fundraisers.
Creative black tie
A less tight but still formal dress code allows you have more room for fun attires. A floor-length gown, cocktail dress, or even a dressy jumpsuit can be alternatives for you. You can add fun accessories and complements like a shawl or colorful jewelry.
Examples of events: weddings, formal dinner, formal corporate events, galas.
Black tie optional
Another standard dress code for weddings where the host does not want to force you to show up super dressy. It would help if you kept your attire on the formal side, with a floor-length dress or cocktail dress—a nice and shiny clutch along with accessories and fun, high heels.
Examples of events: formal dinners, weddings, holiday parties. 
Cocktail
Cocktail attire is an easier dress code; you should find an elegant but fun cocktail dress with a flattering silhouette and neckline. Keep in mind that the shorter your dress, the higher your neckline to keep your look formal and tasteful. Find a fun pair of heels and top your look with a bracelet and earrings.
Examples of events: engagement party, evening social event, semi-formal birthday parties, corporate events, weddings.
If you are still looking for your ideal evening gown in South Carolina, do not hesitate and contact us, we have a wide variety for every event and customer.
Evening Gowns | Blog Article | Carolina Soma | Greenville SC. 5/8/2021