19 / May / 2021
Maid of Honor Checklist
A maid of honor is more than just the closest person to the bride. You will be her right-hand, adviser, and go-to person when the wedding planning gets hectic.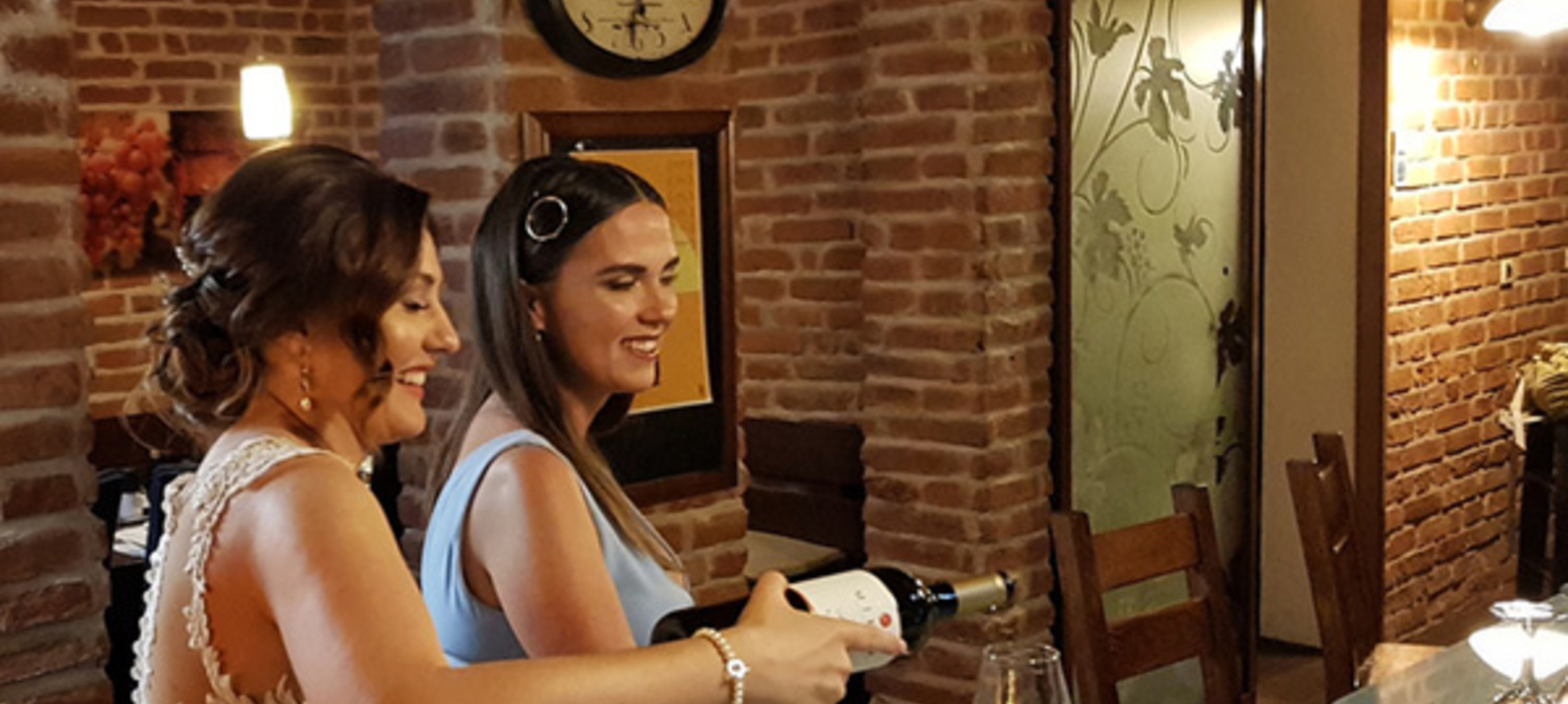 A maid of honor is more than just the closest person to the bride. You will be her right-hand, adviser, and go-to person when the wedding planning gets hectic. Perhaps you did not want such an important role at your best friend's wedding, but if you were honored with the position, it is time to step up and own it. Luckily, you are not alone. We have gathered some crucial tips for you to be the best maid of honor.
Be there from day one.
From the minute the bride asks you to be her maid of honor, you should be present for everything she might need. Every bride is unique; some are very self-sufficient and only require you for big moments, while others need support to make small decisions. Whichever the case, be prepared to provide all kinds of support, from time to crafty activities.
Be the leader.
Once the bride finishes asking all the bridesmaids to be part of her wedding, it is time to create a group on your favorite app or social media to keep communicating and introduce everyone if you did not know each other. Getting to know every bridesmaid and knowing how much time they all have available to invest in the wedding will help you create your support system.
Review the budget and style ideas.
Get together with the bride and help her define the style she wants for her wedding and polish her budget. If you already went the bride path and know a bit about weddings, your experience will be helpful, and if not, your advice will be more than enough.
Nailing the right style or aesthetic for a wedding is crucial; try to listen to the bride's vision and look for ideas that fit her style. Even if you are not complete in love with her vision, keep in mind that you are planning her wedding. You can still provide some honest opinions, but only if you do it in her best interest.
Be there when she says yes to the dress.
One of the most important moments during the wedding planning process is dresshunting. You can help by finding the most amazing bridal stores in town. Once you set a date, you should be there on time and be a calm presence for the bride. Choosing the right wedding dress is a crucial task. When a bride gets too many opinions or negativity from her bridal squad, things get complicated.
The best you can do is try to listen and read her feelings because you know her well, and you will notice if she is getting frustrated or has no idea which dresses to choose. In that case, you can advise her to take pictures with the dresses and review all the dresses for a few days before making a final decision.
Plan the bridal shower and bachelorette party.
Planning those two fun events is an essential duty for the maid of honor. Her bridal shower and bachelorette party are breaths of air for the bride because all she has to do is attend and enjoy. After planning her entire wedding, it is nice to have a moment without worrying about the invitations, the theme, and the drinks.
Make sure you ask her about who she wants to invite to each event and keep in mind what she will love. You should plan a party thinking about her and what she has in mind. It will be a challenging task, but you have got this.
Keep track of gifts.
A commonly overlooked duty is to keep track of the bridal shower gifts. You can be the bride lifesaver if you manage to keep an organized list of who gifts her what; it will be easier for her to send thank you cards later.
Have your outfit and speech ready.
Your dress is important and needs to be ordered as soon as possible. Prepare your speech with anticipation. Time flies when you are having fun and keeping yourself busy with all the wedding planning and attending the pre-wedding events.
Volunteer for any DIY project.
If the bride decides to take on her own hands some of the wedding décors, or if she wants to assemble her wedding invitations, you can volunteer to help her. If you need extra hands, do not hesitate and ask for help from the bridesmaids. You can take this time as a relaxing moment to bond with each other and have fun while still being productive.
Day of the wedding.
The big day arrived, and all those long hours of work, five-minute audios, laughs, and tears will soon pay off. But your maid of honor duties has not ended, and today is your final test.
Remind the bride to eat and hydrate.
Drop off reception items.
Mediate any bridesmaid's conflict.
Keep the bride calm and let her know everything is all right.
Make sure the mimosas are under control while getting ready.
Be there for the bathroom visits if the bride needs assistance with her dress.
Gather all the couple's belongings once the party ends.
Enjoy.
As impossible as it might seem to enjoy being the bride rock, it is vital that you take a moment during the process and, on the wedding day, acknowledge how lucky you are to have the honor of being there for the bride. Perhaps she is your sister, your cousin, or your best friend, no matter the relationship between the two of you, the fact is that you are more than that. You are the person the bride trust and needs by her side on such an important day in her life. And you will have a more significant bond once the wedding is over because you manage to perform an impeccable job.
Have fun, take pictures with the bride, and dance the night away. There will be no other moment like this, and you deserve to enjoy the wedding of your best friend.
Maid of Honor Checklist | Blog Article | Carolina Soma | Greenville SC | 5/19/2021 All Rights Reserved.