16 / Apr / 2021
Tips for a Bride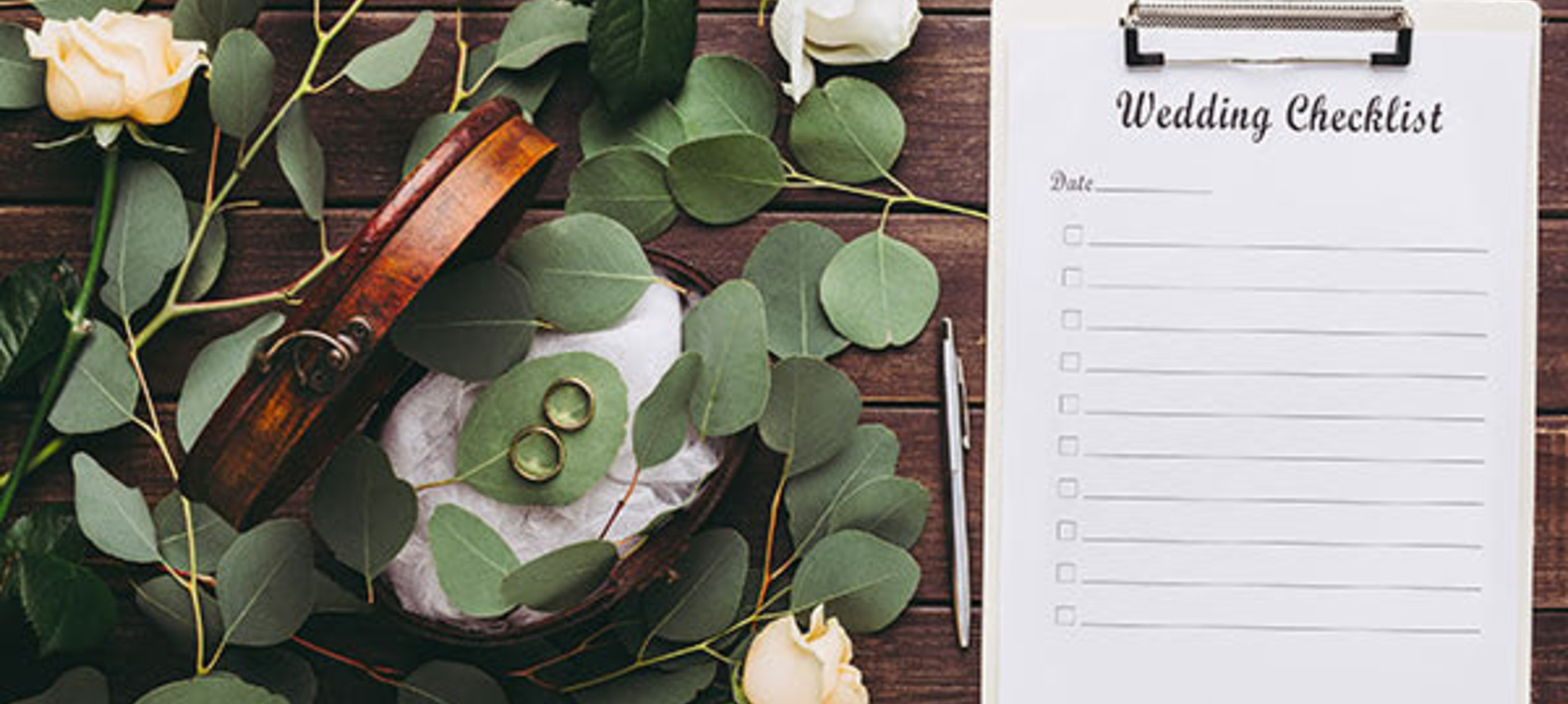 Tips for the bride.
Wedding planning is an exciting process, one that requires organization skills. You might face some challenging moments where your patience will be tested. Even if you download all the existing apps, read the must-have books, there is always room for tips, especially if they come from former brides who have been there. 
Before the wedding 
During the planning process, most of your time will be invested in finding vendors, meeting them, visiting venues, and giving the wedding a consistent theme and style. But there are other important details to pay attention to but do not worry about it. Our experience as South Carolina bridal experts will save the day. 
- Always put your preferences first. 
While planning your wedding, there will be moments where you will feel like you need to please your guests. When choosing your menu, music, and even a theme, always keep true to what you enjoy as a couple. 
- Start soon. 
A big mistake many brides made is taking too long to start planning. Having a significant amount of time allows you to book the vendors you want and that dream venue. Many vendors have their agendas booked with years of anticipation; it is never too soon to start. Also, keep in mind that wedding dress alterations take time, allow at least six months to avoid inconveniences or rush orders. Visit your bridal boutique soon. 
- Organize information. 
Keeping track of each vendor you visit and the information they provide is essential. It would be best if you found a way to organize it all, perhaps with an app, a notebook, or even a unique email for your wedding. 
- Book a hair and makeup trial.
This is crucial; many brides regret not having a trial to make sure the idea they had was going to look as they envisioned. Commonly, we feel like we know exactly how we want to look, but when we try it, it just does not feel right. Having a trial will give you time to change your mind or reassure you that your look is right. Another great tip for hair and makeup is to take pictures of the result to show it to your artist on your wedding day. Set a timer to estimate the time you need to set aside for hair and makeup. 
- Break-in your shoes. 
Your wedding day will be one busy day. There is a schedule to meet and no time to waste. You will be standing a long time for photos, dancing, and meeting and greeting all your attendants. If your shoes are uncomfortable or do not spend time wearing them before, those moments will be painful. The best you can do is break in your shoes. 
- Book a spa day.  
After all the months you spend planning, the last couple of weeks before your big day should be peaceful. Try to finalize all pending issues and payments with your vendors at least two weeks before. You can enjoy those days with your partner and friends. Booking a spa day is ideal. It could be a quiet time just for you, with your couple, or a girl's moment with your bridesmaids. 
The day of the wedding.
The big day is here, you have a long to-do list, but some crucial activities are not listed there. Your wedding day timeline does not contemplate essential details, and we are here to tell you everything about them. 
- Prepare a night before. 
Your wedding day starts the night before. The best you can do is have a long night of sleep, avoid overthinking alcohol and heavy food. You want to feel your best during a day you have hoped for and planned for so long. 
- Eat and hydrate. 
We know it sounds obvious, but you will be so busy and excited that perhaps your appetite might disappear. Do not go without eating, even if it is just a banana and nuts. After waking up, the first thing you should do is having a glass of water and eating a nutritious breakfast. Assign someone that will be close to you, like a bridesmaid or your best friend, to keep a snack handy. A granola bar or banana will help you make it until dinner. Always have a bottle of water with you, all the greetings could dry your mouth, and if you are a summer bride, you have one more reason to drink water. 
- Things might not go as planned, and that is fine. 
If you manage to embrace the idea of imperfection, you will be a happy bride. Trust us; no one will notice if the napkins are folded a different way than you asked. Avoid letting small or big things get to you; it is a day to enjoy and be grateful.  
- Only do what you feel comfortable doing! 
Weddings are full of traditions, but some of them are not for everyone. If throwing the bouquet is not your thing, avoid it. If you want to make an individual toast, that is fine. And if you do not wish to have pictures cutting the cake, that is up to you. Your wedding day is yours, as a couple decides what is essential and what is not. 
- Enjoy. 
The most significant piece of advice any bride can receive is to take the time to enjoy her wedding. It is a once-in-a-lifetime moment, an event that you invest time, money, and effort to put together. Enjoy it all, dance, laugh, cry. Have fun with your family and friends but do not forget it is a day to celebrate your marriage and the love you share with your partner. 
We hope our advice has been helpful, and if you are still planning your South Carolina wedding and have not found your dreamed wedding dress, we are here for you. Give us a call, and we will be more than happy to be part of your wedding.
Tips for a Bride, Blog Article, Carolina Soma, Greenville SC 4/16/2021